Begins December 1, 2023
1:00 – 4:00 pm Online
In partnership with Harmony Woods Retreat Center
Do you desire a contemplative season of Christmas? Would you rather spend more time with the divine instead of dedicating countless hours to shopping? Embrace calm in this online retreat, where you craft your very own mixed-media Black Madonna icon to use in your Advent prayers. You'll only need a few art supplies, and I will guide you step-by-step through the creative process. There are no special "artistic" skills needed to participate.
Icon-making is followed by twice-weekly emails containing guided meditations and simple creative prompts to help you connect more deeply with the wisdom of the dark mother. The email invitations are my gift to you and are optional. You can also receive the emails without making an icon. This option is FREE and you will need to find a Black Madonna icon to pray with.
Icon Workshop + Emails ($39)
Advent emails only (FREE)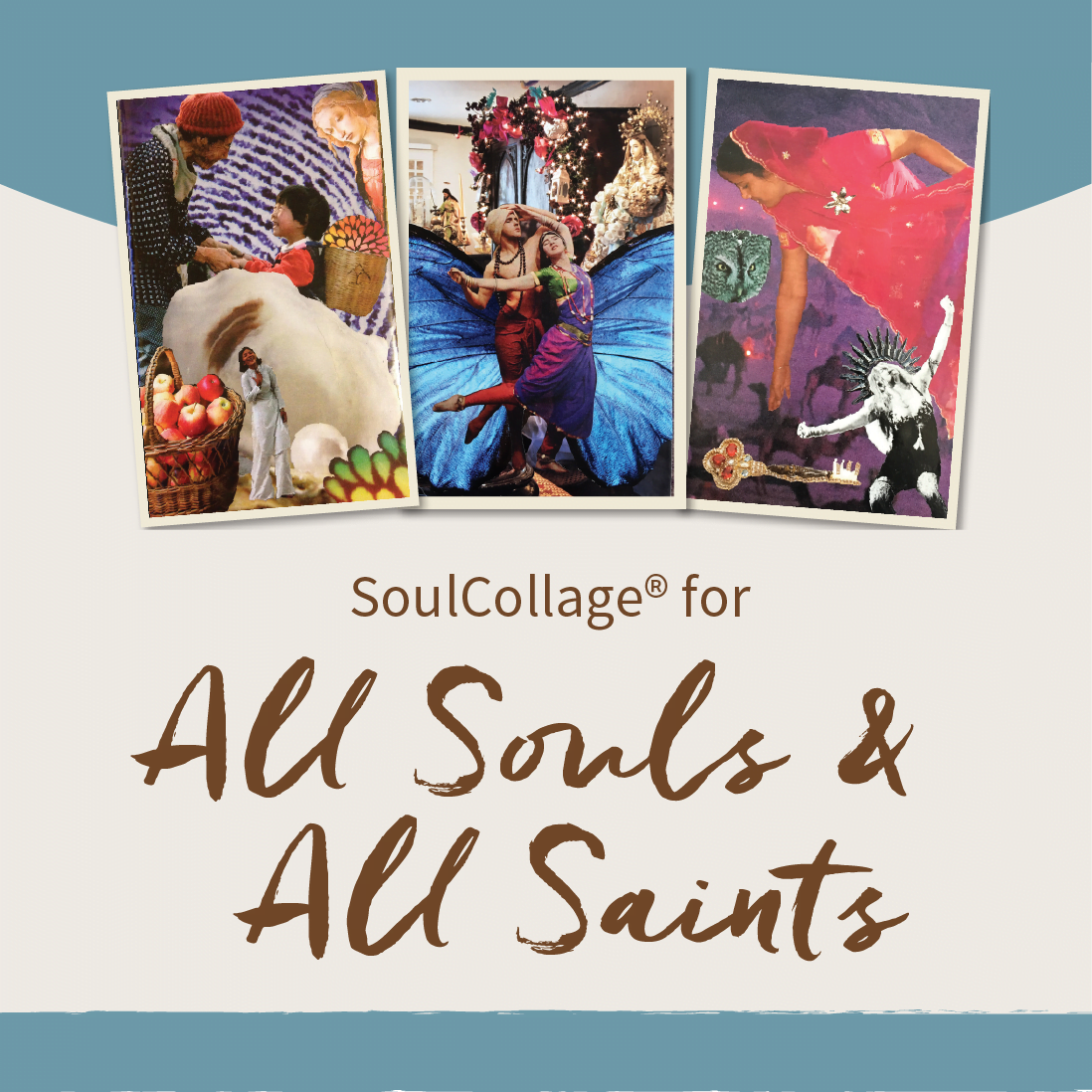 October 28, 2023
9:30 am – 2:00 pm
West Central Abbey
**FULL**  SoulCollage® is an inclusive form of expressive art that promotes healing and community. This workshop combines an introduction to SoulCollage® with an honoring of All Souls/All Saints Days. Through the alchemy of intuition, image and imagination you will create a set of collage cards and discover how listening to the unique symbols of your soul can guide you towards deeper connections with Self and others. No special "artistic skills" needed. Ages 18+ welcome. Limited to 12 persons.
Registration ($59) fully supports workshop + funds for scholarships
Student ($39) supports those needing reduced rate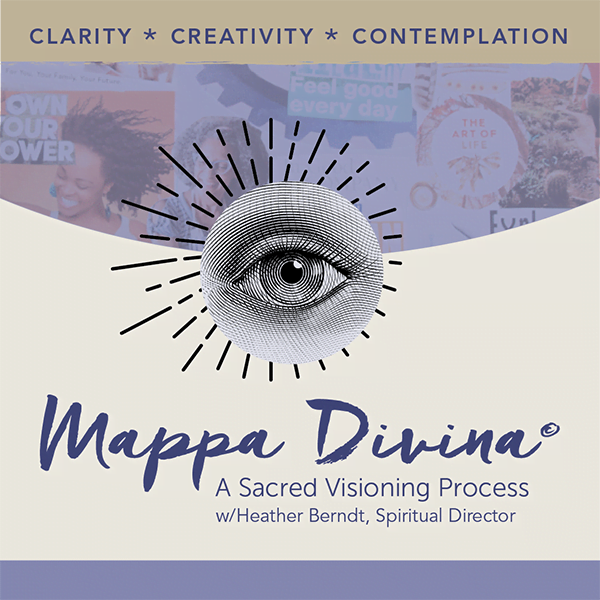 September 10, 2023
1-5 pm
Harmony Woods Retreat Center
Mappa Divina© is  grounded in the contemplative practices of cartography and discernment. It involves writing, collage, and prayer intended to promote communion with the divine and alignment with the highest good for your life. The process is similar to a vision board but dives deeper into the landscape of soul and is oriented toward being rather than having.
**FULL**